GCH ChriMaso's A Midsummer Night's Dream
"Flute"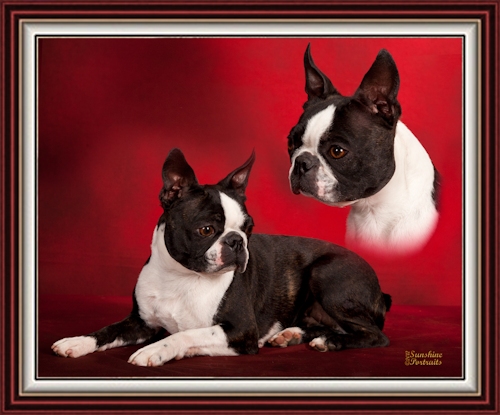 Flute is our youngest cuddle bug at home and we just love her funny antics. It's not unusual to find her standing on the table on the deck watching the hummingbirds, or seeing her lying on top of one of the other dogs while sunning herself in the backyard. Although she is a beloved pet, she's also our upcoming star of the dog show world. She inherited fluid, confident movement, an unwavering topline, and gorgeous angulation from her sire, Sid. This is complimented by the soft, gentle expression and sweet disposition she inherited from her dam, Tequila.
Flute's easy going, yet "look at me" attitude makes her a family favorite at home and we are betting it'll play in her favor in the ring as well! In fact, while at the Boston Terrier National in Reno in 2011, she was shown for the very first time ever (she had not even been to any handling classes yet) in the second annual Futurity competition. Even with NO experience, my sweet girl placed third in a very large class (11 or 12, I believe) and acted as if it was no big deal going to such a big dog show.
Watch for her at dog shows starting May 2011 in NoCal and wish us luck – it should be fun!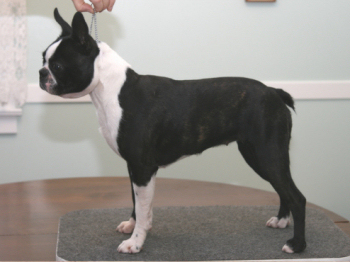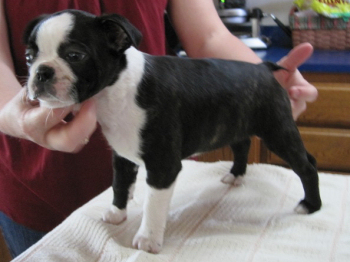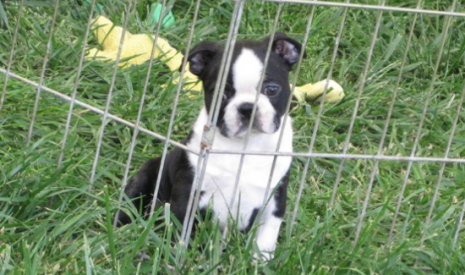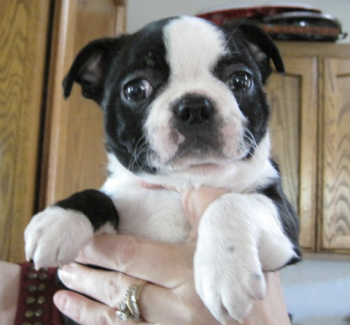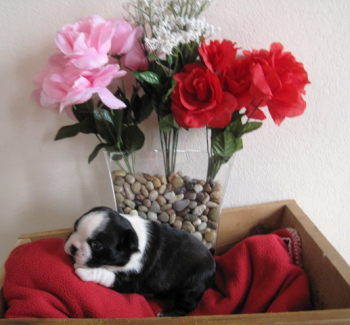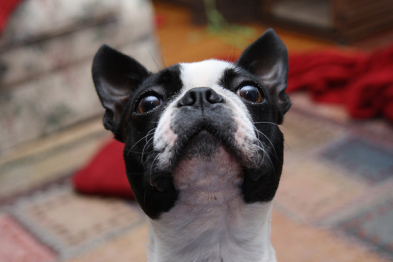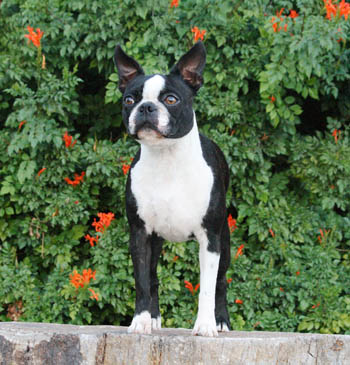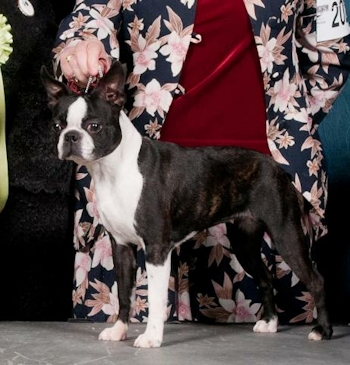 Flute's Pedigree