Dash's Offspring
I am so happy to be able to carry on Taison's legacy through his daughter Dash. Dash is my smallest, yet mightiest Boston and I can't wait to see how her only offfspring carries on her legacy. Dash was a fabulous mother and from the looks of it, a producer of a very lovely girl to fill her shoes.

CH ChriMaso's Love is in the Air
"Crush"
Sire: GCH ChriMaso's Are We There Yet?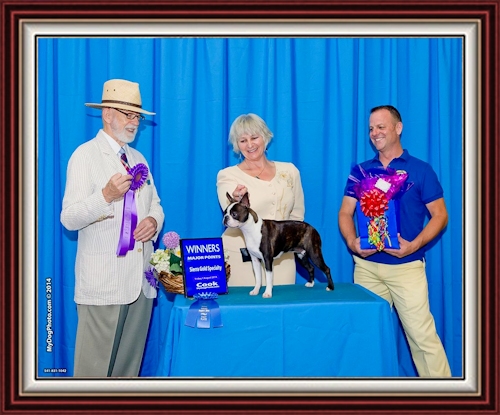 Crush was bred by me, and is owned, loved, & spoiled by the ChriMaso Crew!