Am BIS/Can CH Kirkwood's Cosmo Knows Who DunIt ROM
"Butler"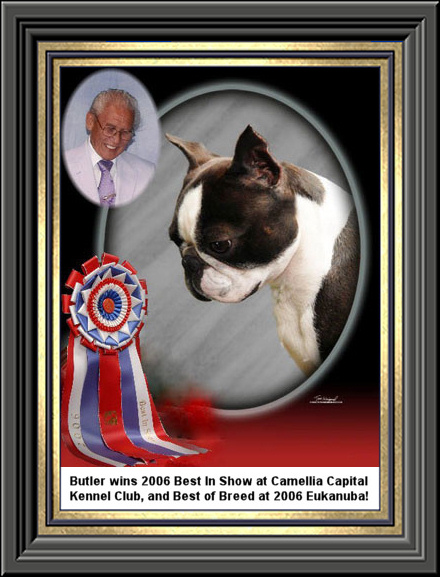 We know who dun it!!! It was the Butler – my Butler, of course. I just adore this sweet guy! Butler is the product of 50 years breeding experience and I couldn't be more thrilled to have him as part of my Boston family. Tremendous thanks go to Trudy Sample of Kirkwood Bostons for allowing me the privilege of owning and loving Butler. He is a funny, playful boy with a happy, showy attitude. His personality shines in the show ring and at home with his 2 and 4-legged family members.

Butler's beautiful expression, fluid movement, classic head and outstanding structure led this gorgeous seal boy to finish his championship very quickly. During his career, he obtained a number of notable "first" wins including taking Best in Sweepstakes under respected breeder S. Maxine Uzoff, taking back-to-back BOB wins his second weekend out as a special, and quickly moving up the ladder taking group placements early in his specials' career.

With multiple Group Placements, a BEST IN SHOW at the 2006 Camellia Capital Kennel Club, and the 2006 BEST OF BREED award at the AKC/EUKANUBA NATIONAL CHAMPIONSHIP show, it's no wonder he topped the charts year after year. None of these prestigious wins would have been possible without his constant companion, Alvin Lee, Sr. Mr. Lee puts the "professional" in professional handler - never an ugly word about another handler or dog. He is truly the crème de le crème in the world of professional handlers. He loves Butler like his own and treated him the same way while in his care. When visiting during show season, I would often find Butler sitting on Al's lap waiting for Al to give him something from his plate...and he did...every time! None of my whining about bad habits, etc., would deter Al from spoiling Butler. I never worried about Butler while he was with Al, because I knew the only way he would be cared for any better would be if he was with me. I will never be able to adequately thank Al and his wife, Ruth, for all they have done for Butler and all that they have taught me. Al is more than just my handler, he is my friend and mentor and I adore both him and Ruth. We couldn't be prouder of this fun and loving guy or of his handler Al!
FLASH!!!
Click on the picture to read more about Butler in the debut issue of Let's Talk Bostons!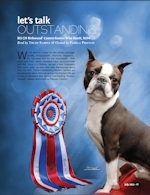 *** Butler has stayed in the Top Ten in the country for 3 years running***
| Year | Breed | All Breed |
| --- | --- | --- |
| 2006 | #4 | #3 |
| 2007 | #7 | #7 |
| 2008 | #11 | #5 |
Butler is a healthy, sound boy that passes and is current on all of his health clearances (BAER, CERF, Patella, Cardiac, Spine, Hips, & JC DNA). His certifications can be viewed online at the OFA website.
He is now retired and looks forward to watching more TV while lounging on the couch and having more time to woo the ladies. Not only is Butler a winner in the ring, he PUTS winners in the ring. If you have a lovely bitch that is looking for a little romance, please contact me via email to inquire.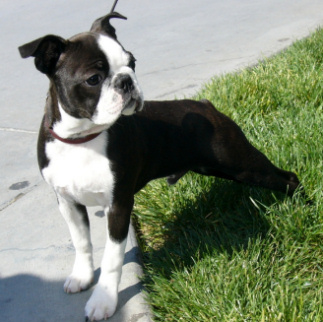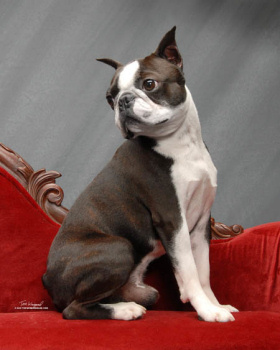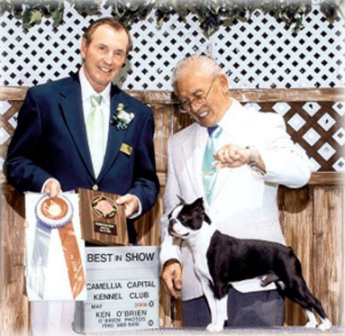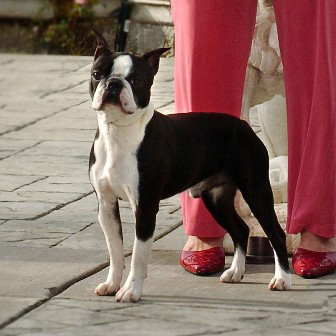 Butler enjoying his retirement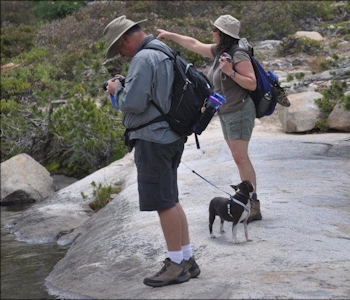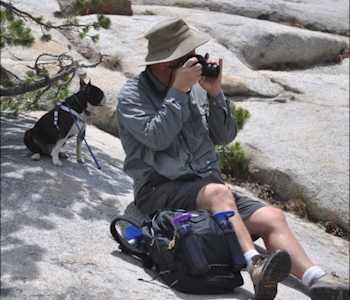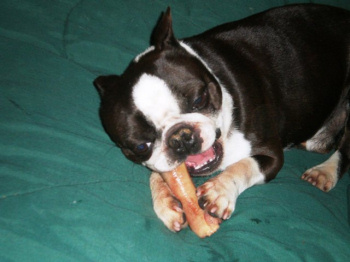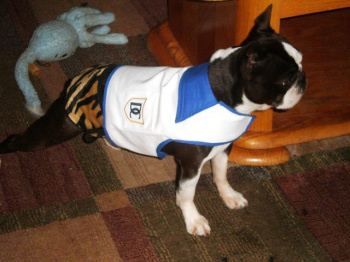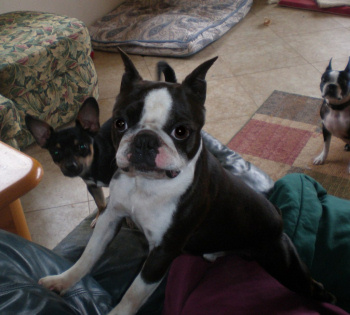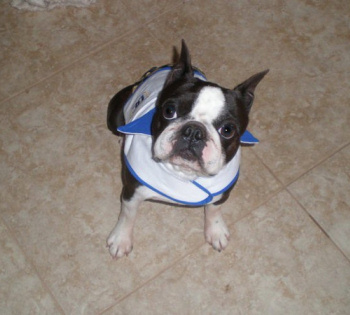 Butler's Pedigree
CH Cool Adrenaline Rush ROM
CH Peja's Dark'n'debonaire ROM
CH Peja's Steppin'out'n'style
CH Peja's Destin To-Win O'Bullpen
CH Bramley's Cool Canadian Storm
CH Kennedy's Storm Watch Bramley
Bramley's Willbe Kennedys Rep
Kirkwood's Cosmic Ray
CH Flashpoints Cosmic Ray ROM******
CH Motif's Chance For Justice
CH Flashpoints The Cat's Meow
CH Ivyglen's Kirkwood Autumn
CH Beacon's Destin To-Be By Sabe
CH PTL Mi Vida Loca