Brad Pitt du Grand Fresnoy
"Troy"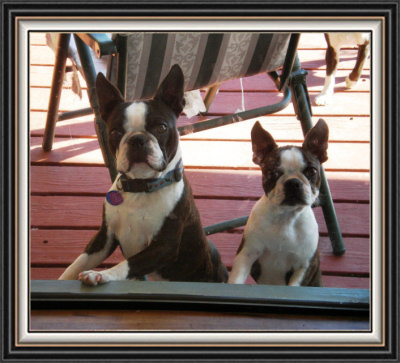 Troy was my first European import and I could not have been happier with him. His classic head and true gentleman's nature quickly made him a favorite of family and friends. His show career came to a sudden stop when he sustained an injury and was no longer able to compete, but before he moved into retirement, he produced a stunning girl who quickly obtained her championship.
Troy is now retired and living on 70 beautiful acres with his new family and his new identity. Stan Marsh, as he is now known by his friends and family, enjoys perusing his acreage and bossing around his big brother, Bob Marley. Thank you Rob and Ginny for loving my dear, sweet Troy.... I mean Stan....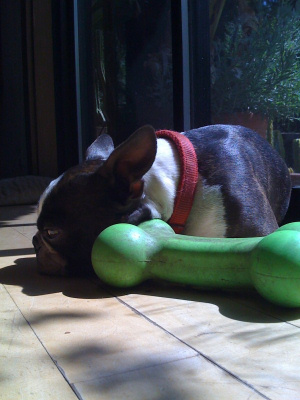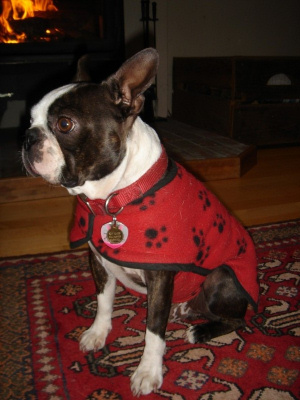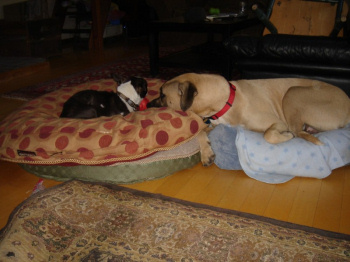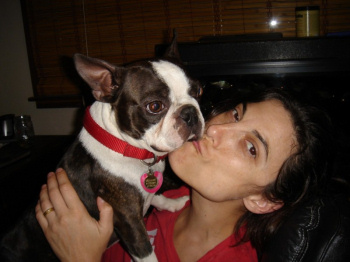 Troy's Pedigree
European CH Au Feu Les Pompiers du Grand Fresnoy
European CH Devils Rock Reach Love
Mozart du Domaine de Mainvilliers
Devils Rock Perhaps N'Angel
European CH Vite Fait Bien Fait du Grand Fresnoy
European CH Amor Rainbow VDH-CBD
European CH Siki du Grand Fresnoy
European CH Krasna Krasna Kanara
European CH P and Rs' Born in the USA
Fanci Admiral Dandee
Rhapsody's Peggy Sue O'Philana
Alexis Bospel
European CH Frenki Zico
Casia Krasna Fanfara