Tinroof Sundae
"Sundae"
September 5, 1997 - July 8, 2008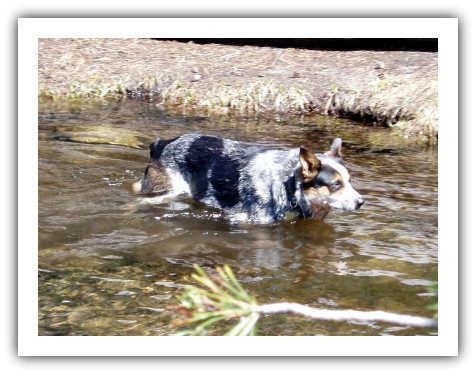 This page is dedicated to our cattle dog, Sundae. Although she was really my husband's dog, she was loved by us all and will be sorely missed. Steve bought Sundae as a puppy, long before he and I met and Sundae was his constant companion. She comforted him during his divorce, protected him fearlessly from the deer and other critters on the property, and kept him company when he was feeling lonely.
Sundae adored Steve and the feeling was mutual. She followed him everywhere as he worked in the yard and around the property. She LOVED going for rides too. Anytime someone asked if she wanted to go for a ride, her eyes would light up and she'd wiggle that little stub of a tail she had like there was no tomorrow. She was a funny, sweet girl.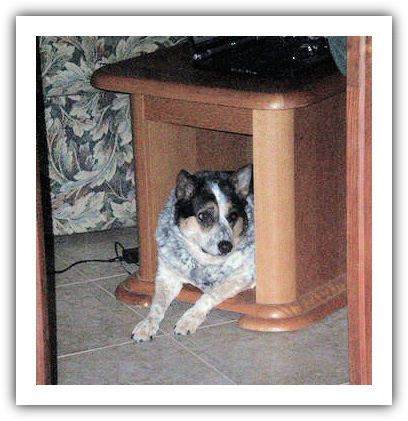 When Steve and I married, it took awhile for her to adapt to the Bostons. She was already almost 10 years old and the pesky, constantly moving Bostons were of no interest to her. She was much calmer than they…. well, except when it came to fetch. She would fetch a stick for Steve for hours!!!! It was her favorite pastime… that and getting belly rubs or scratches on her tail nub.
She also loved going for hikes…or anywhere Steve was for that matter. She loved me too, but she really was "Steve's girl". Sadly, she developed cancer and we had it removed; unfortunately, it came back several months later. This time, it came back much more aggressively and she was gone in about a week – much faster than we would have thought and certainly much sooner than we were prepared for….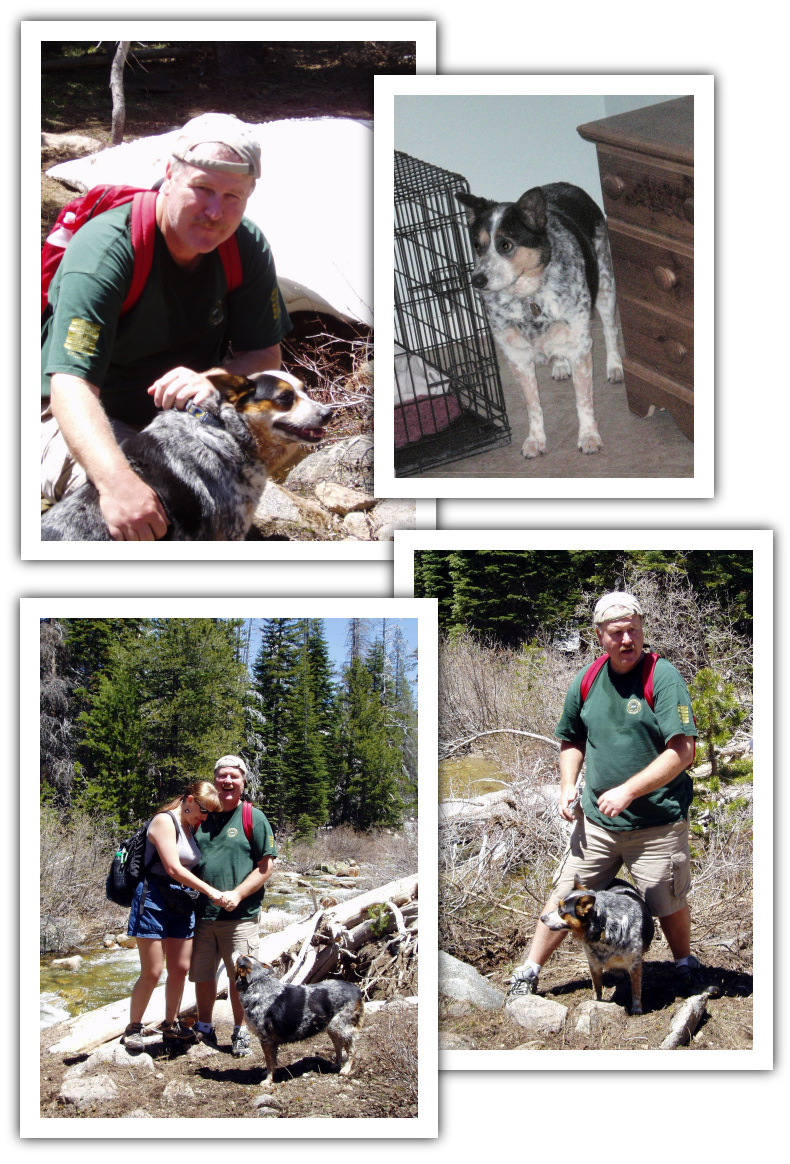 Bye sweet girl…we love you….